Jogging, yoga, swimming, hiking, and weight training are activities that need no introduction, but there are other types of workouts that you may be less familiar with! Here are five fun and original physical activities to try year-round!
1) Make the city your gym
Parkour
When you hear "parkour," your first thought might be of a daredevil jumping over ramps, running up walls, or scaling a building. Not to worry; this sport, also known as "the art of movement," can be practised at all levels—literally! You can learn the basics of parkour without risk and at your own pace. It's a way to see the city from a different angle while working on your strength, balance, and coordination.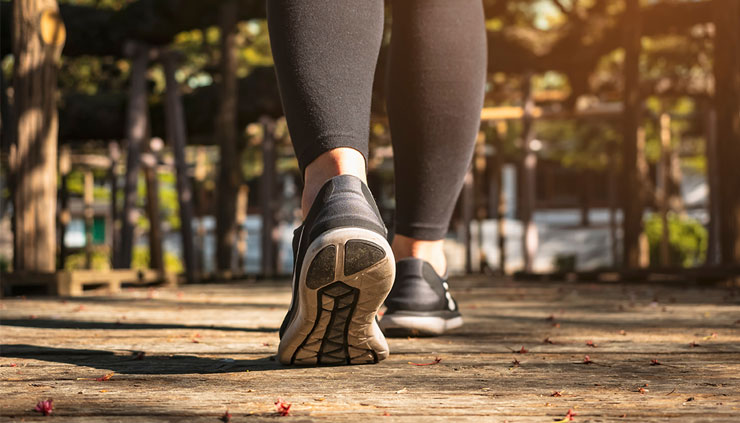 Where to take introductory parkour courses:
Outdoor fitness circuits
You may have already seen these structures in the park: made up of bars, benches, ladders, and hurdles, they have everything you need for a complete outdoor workout. From pull-ups to push-ups and jumping jacks, you can build your own circuit according to your needs, or get inspired by the workout suggestions on the information panels.
Intrigued?
There are several circuits in Montreal, Trois-Rivières, and Quebec City.
2) Embrace altitude
Indoor climbing
This increasingly popular activity is accessible to all, and develops full-body strength and flexibility, including in your fingers and forearms. Indoor climbing also works your brain: you have to think about which holds to grab and where to place your feet to reach the top of the wall. It's not as easy as you might think!
There are two types of indoor climbing:
Routes are marked on climbing walls several metres high. You scale the wall with a rope while a partner belays you.
Bouldering does not require a rope since the walls are shorter. This is a simple activity for individual training.
Some climbing centres offer both types of climbing, while others specialize in bouldering. You can decide which you prefer!
Where to go indoor climbing:
The via ferrata circuits
Crossing beams and footbridges, trekking over aerial bridges, gliding through the air on ziplines, and taking in spectacular views: all this awaits you on the dozen via ferrata circuits scattered throughout Quebec, from Lanaudière to Saguenay. Family-friendly circuits can be completed in two to three hours. It's the perfect way to get your thrills while burning calories, and makes for a great vacation day year-round!
3) Do yoga differently
AcroYoga
AcroYoga combines the spiritual focus of yoga with acrobatics. It's more physical and demanding than traditional yoga and should be practiced with caution to avoid injuries.
Because it requires balance and teamwork with a partner, AcroYoga can help you sharpen your focus and encourages cooperation.
Here are some places where you can try AcroYoga:
Aerial (or anti-gravity) yoga
Practised with a hammock, aerial yoga helps your muscles relax fully and reduces pressure on the spine. Combining stretching, inverted postures (head down), and sometimes acrobatic movements, this type of yoga is perfect for anyone who wants to work on their flexibility, strength, concentration, and breathing while tackling a new challenge.
Want to try aerial yoga? Check out these studios:
4) Dive in to aquajogging
Want to change up your running routine or start jogging without straining your joints? Try aquajogging! This low-impact sport involves running in deep water with a buoyancy belt and aquafitness dumbbells—a pair of "paddles" attached to your feet to push away water. An aquajogging class usually combines static (non-moving) sequences designed to strengthen the lower body and dynamic, running-like movements meant to increase cardiovascular capacity.
Interested? It's offered in many sports centres across Quebec. Take a look at your local pool's programming!
5) Dare to try pole fitness
Based on pole dancing, pole fitness combines many movements inspired by dance and acrobatics. Classes focus on flexibility and strength, especially in the upper body, which is noteworthy since most physical activities prioritize lower body strength. This is a fun (and challenging) activity you can do with friends and is perfect for those looking for a way to exercise without realizing it!
Here's where you can try pole fitness:
Are you the traditional type?
Whether you like walking, jogging, biking, swimming, dancing, yoga, Pilates, boot camp training, spinning or hiking, there's always something going on during the year. The important part is to maintain your healthy lifestyle habits and to enjoy the benefits of physical activity. No matter how you choose to do so!