One of the best ways to prevent misuse of medications in the home is to clean out your medicine cabinet regularly. In fact, you should do this twice a year. Next time you're cleaning the house, take a few minutes to go through your medicine cabinets. Here are our best tips on how to go about it, including what to keep and how to get rid of what you don't need.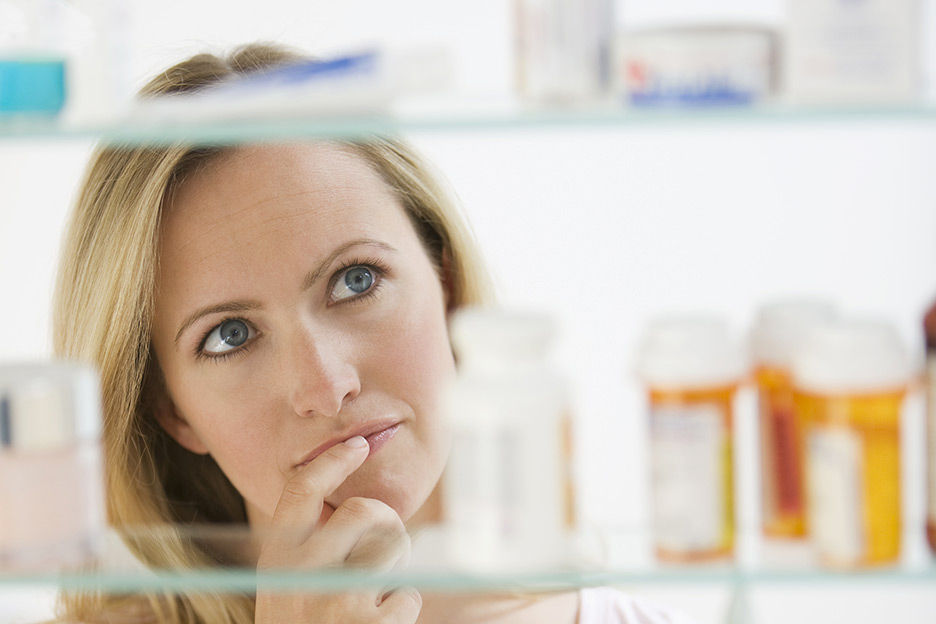 Check expiration dates
Almost everything in your medicine cabinet—from prescription medications, to over-the-counter products and natural remedies—has an expiration date. Start by putting aside all your expired products. Keep in mind that some products, like antibiotic syrups and eye drops, can expire before the date on the label. When in doubt, ask your pharmacist.
Keep only what you absolutely need
Don't keep medications that have caused allergic reactions, have had to be stopped because of side effects, or that you simply no longer need. Put them aside. If you can't remember what a medication is for or who it was for, you'd better ask your pharmacist.
Choose the right place
All medication should be stored out of the reach of children and animals. It should also be kept in a cool, dry place, protected from extreme cold, excessive heat, humidity and direct light. In other words, avoid the kitchen or the car. Instead, opt for a closet or a high drawer in your bedroom.
Don't mix different products
As much as possible, keep your medication in its original packaging, and don't mix different products in the same container.
Check your medication carefully
Put aside all medication that seems altered, whether by taste or smell, as well as what was not stored properly.
Never throw out medication
Your pharmacist will take care of consigning your expired and unused medication to a company that specializes in safe and environmentally respectful drug disposal. Never throw your unwanted medication in the trash or flush it down the toilet, as this could be harmful to other people as well as the environment. Also return syringes, needles and other medical material used to administer medication. Place them in a container designed for this use, which you can get from your pharmacist.