If you have diabetes, or if your doctor believes you are at risk of developing diabetes, it is vital that you pay special attention to the quality of your diet. How can you make the right choices? Here are a few guidelines to help you improve your eating habits.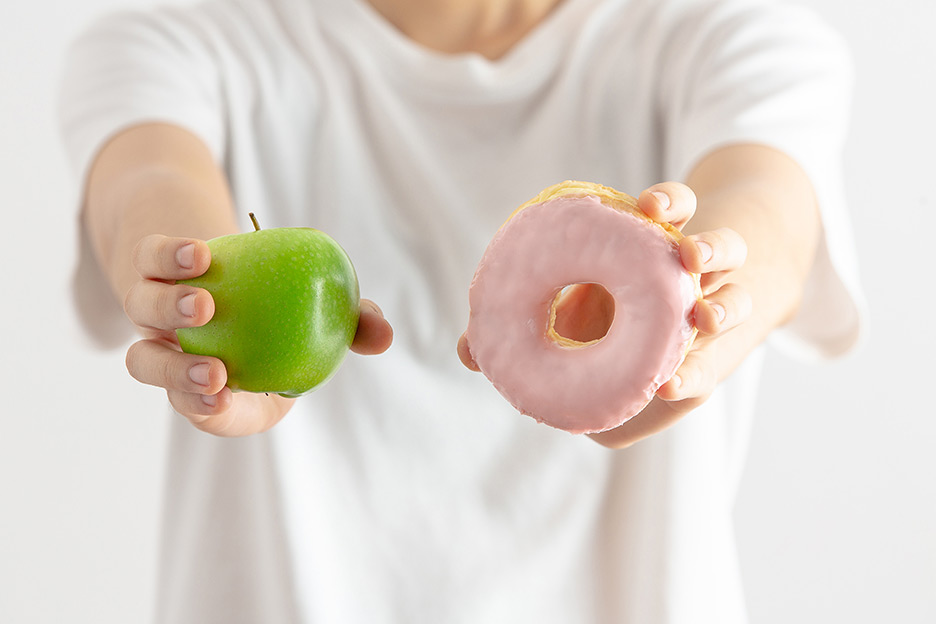 When people learn they have diabetes, it becomes inevitable for them to make some changes to their lifestyle, such as:
losing weight,
and taking new medication.
If this is the case for you, these measures, although essential, might not sound so enjoyable. But don't worry; you will succeed in reaching your goals for a healthier you by taking things one day at a time. One of the most effective ways to successfully manage your diabetes is adapting your diet to this new reality.
If your doctor has told you that you have pre-diabetes, meaning that you are at increased risk of developing the disease, losing weight and adopting healthier eating habits will contribute to delaying the progress of full-blown diabetes.
If you have already been diagnosed with type 2 diabetes, your doctor may have told you that you need to lose weight. Indeed, this type of diabetes is closely associated with being overweight or obese. A more balanced diet and losing weight will provide you with many benefits, such as:
Better management of blood-glucose levels
Decrease in cholesterol levels
Lower need for medication
Lower risk of suffering from complications of diabetes
Extended life expectancy
If you suffer from type 1 diabetes, it is just as important to follow a diet that takes into account your specific needs and your use of insulin.
Understand nutrition labelling
We often eat food without knowing exactly what it contains. If you have diabetes, it is even more important for you to be aware of what you are eating and to take the time to read the labels on the food you buy. Take the time to check:
ingredients and their amount;
caloric intake;
total carbohydrates (sugar);
fibre content;
fat content, "bad" ones (saturated, trans and cholesterol).
No matter what type of diabetes you have (type 1 or 2), you will most likely have to make some changes to your diet. - Marie‑Claude Thivierge, Brunet's affiliated pharmacist-owner at the Hétrière branch.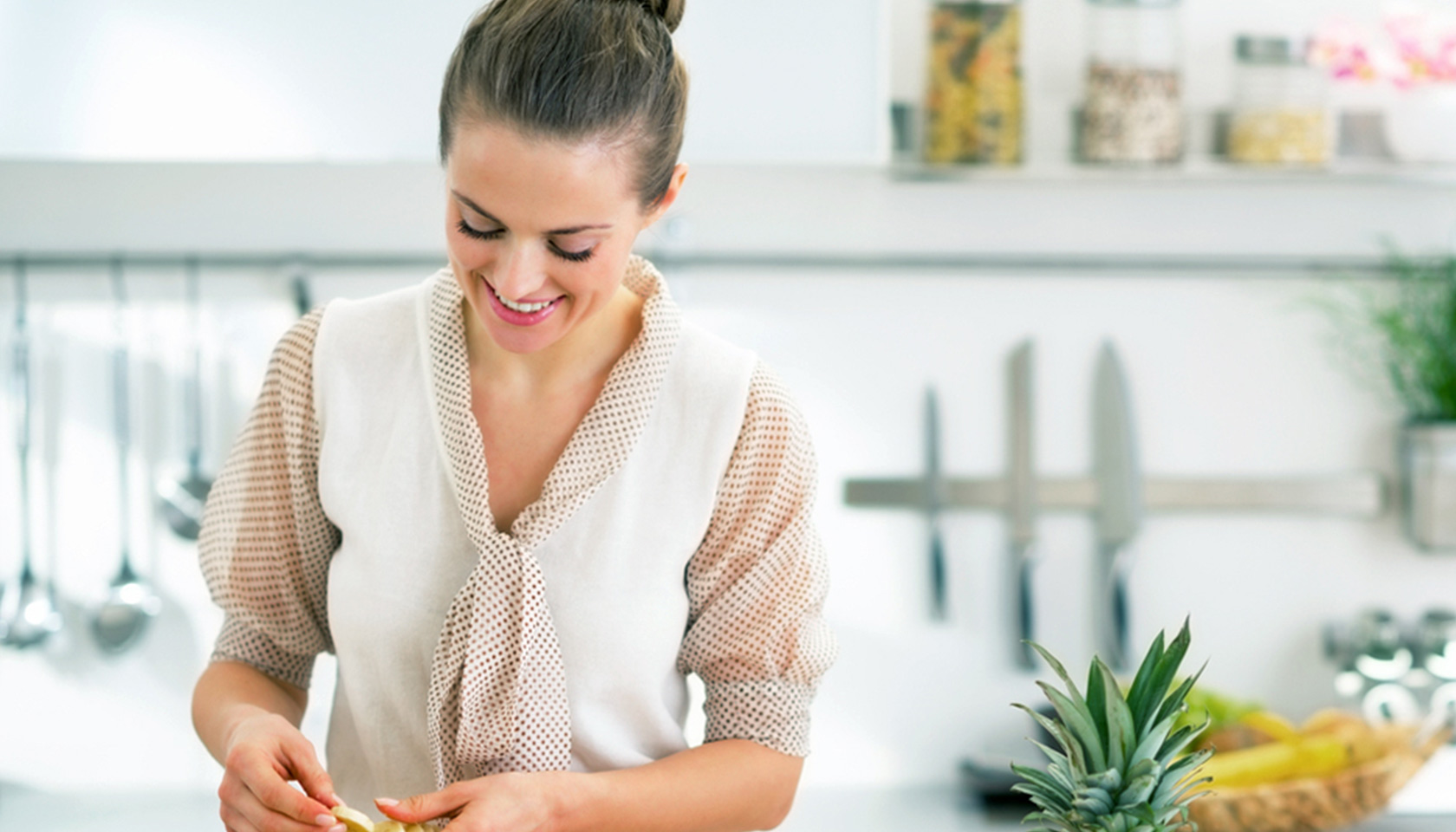 Make a nutritional plan
You are probably familiar with Canada's Food Guide, but did you know that there is a publication called Meal Planning for People with Diabetes (in French only)? Inspired by Canada's Food Guide, it is designed to help nutritionists and diabetes sufferers create a customized meal plan and integrate it to their daily lives.
Seek the assistance of a nutrition specialist to help you're your food choices. Nutritionists are health professionals who can help you create an adapted diet, which will allow you to reach or maintain optimal blood-sugar levels and a healthy weight.
To find out about available resources in your area, contact your local CLSC or ask your pharmacist.
Adopt healthy eating habits
If you are serious about adopting healthier eating habits as part of a diabetes-management plan, here are some useful tips:
Eat meals and snacks according to a regular schedule.
Don't skip meals. You must eat three meals a day and plan for healthy snacks.
Each meal should contain foods for all the food groups.
Follow the portions recommended by Canada's Food Guide or your nutrition specialist.
Choose high-fibre foods (ex: whole-grain bread, legumes, brown rice, whole-wheat pasta, fruit, vegetables, nuts, grains and high-fibre cereal). This will help slow down your body's digestion of sugar, normalize your cholesterol level, regularize your bowels and give you that "full" feeling.
Limit foods that are low in nutrition or sweet, such as chocolate, donuts, cookies, fruit drinks, soda and cake.
Limit foods that are high in "bad fats" (saturated, trans and cholesterol).
Keep a journal of what you eat.
Monitor your blood sugar regularly with your blood-glucose monitor. Your results will make it easier for you to identify the changes you might need to make to your diet.
To succeed in managing diabetes and limiting its consequences on your health, you will undoubtedly have to make some changes to your lifestyle. To ensure long-lasting changes, it is essential that you do so gradually, step by step, with specific goals.
Chances are that your efforts will be rewarded with much more than benefits for your diabetes; indeed, the feeling of well-being and pride you'll experience will make your hard work truly worthwhile!