Summer is coming to an end and couch potato season is upon us. Evenings spent watching hockey games or a TV drama don't exactly help you stay healthy or in good shape. On average, an individual spends 3 hrs. 45 min. a day watching TV—an activity often accompanied by snacking. Unfortunately, this has a negative effect on your system, because you tend to eat more when focused on something else.
Here are a few exercises you can do in front of the TV.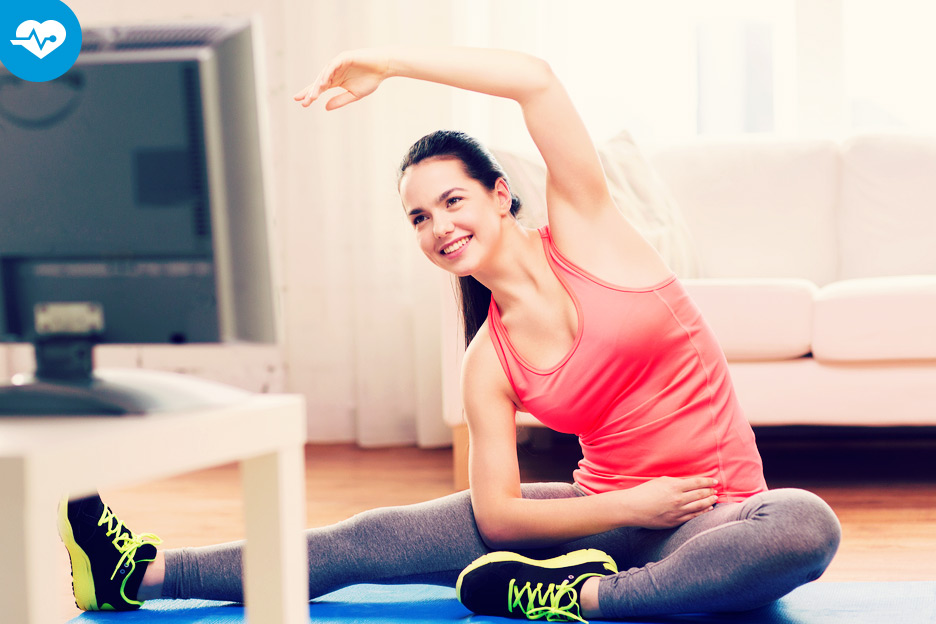 Get moving during commercials or between episodes!
Are you such a loyal fan you don't want to miss a second of the game? Enjoying an evening of binge watching? Take advantage of the commercial breaks or the start of a new episode to get up and do a few exercises. These breaks can be short (from 30 seconds to 2 minutes), which is perfect for a muscular endurance exercise.
For example, work the upper body with push-ups or bench dips, the lower body with buttock exercises like lunges or squats, or the abdominal muscles for lumbar stability with planks—a short time is all you need for this mini workout. Select 3 to 5 exercises that work the entire body and do at least 3 sets of each during the breaks. You should be able to get through them all in a single break. If you're extra motivated, just keep repeating the workout during the other breaks!
It's intermission, time to get moving!
Hockey intermissions last about 20 minutes, the perfect amount of time for a bit of cardio training. If you have a treadmill, stationary bike or stair climber at home, now's the time to use it! Hop on and do 15 minutes non-stop or intervals of 1 minute at high intensity and 2 minutes at medium intensity.
If you don't have this equipment at home, you can still get a cardio workout. Run up the stairs, jump rope, do jumping jacks, burpees, the mountain climber, jump squats or repeated high or long jumps, run on the spot, walk doing lunges, etc. These are all excellent exercises to get your heart pumping. Select 3 to 5 exercises of this type and do 30-second intervals of each, repeating the circuit 2 to 3 times during the intermission.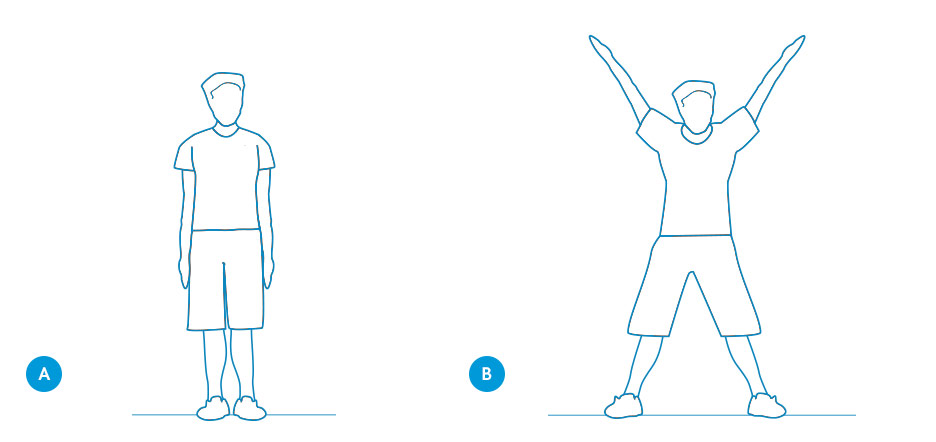 Link it to the appearances of your favourite player (or actor)!
A good way to have fun and stay active during a game is to give yourself a personal challenge. Select a player or an actor and, whenever you see them on the screen during the period or episode, do a different exercise. Be original; the only limit is your imagination! Plus this sort of challenge can be done in a group. If you don't want to miss anything during a game, do the exercises during the intermission.
The number one excuse for not exercising is often lack of time. To get back in shape effectively, combine active time and down time with your favourite TV show. As well as maximizing your time, it will help you adopt better lifestyle habits. Top off the night with a healthy snack and you're all set!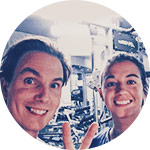 Dino and Mélissa | gymyulfitness
Dino Masson A kinesiologist and private trainer for 15 years now, Dino has been enjoying physical exercise since his childhood. He knows all there is to know about martial arts, tennis, snowboarding, golf and fitness! Holder of a bachelor's degree from the Université de Montréal, he is also a volunteer kinesiologist for the Cancer Research Society. He has supported thousands of clients with goals ranging from fat loss and health improvement all around the world. At YUL Fitness, he and his team of kinesiologists train a business clientele. Make sure to visit his website!
Mélissa Globensky Passionate about physical activity and sports, Mélissa has been playing ice hockey since her early years. It was during her time with the Carabins hockey team at the Université de Montréal that she decided to move towards Kinesiology. Formerly a physical rehabilitation therapist, Mélissa integrates the notions of posturology, injury prevention and specialized rehabilitation in her interventions. Now, she trains a clientele of corporate "athletes" and health enthusiasts.