On June 24, it's Quebec's national holiday! Here are a few health tips that will help you celebrate and enjoy the festivities to the max.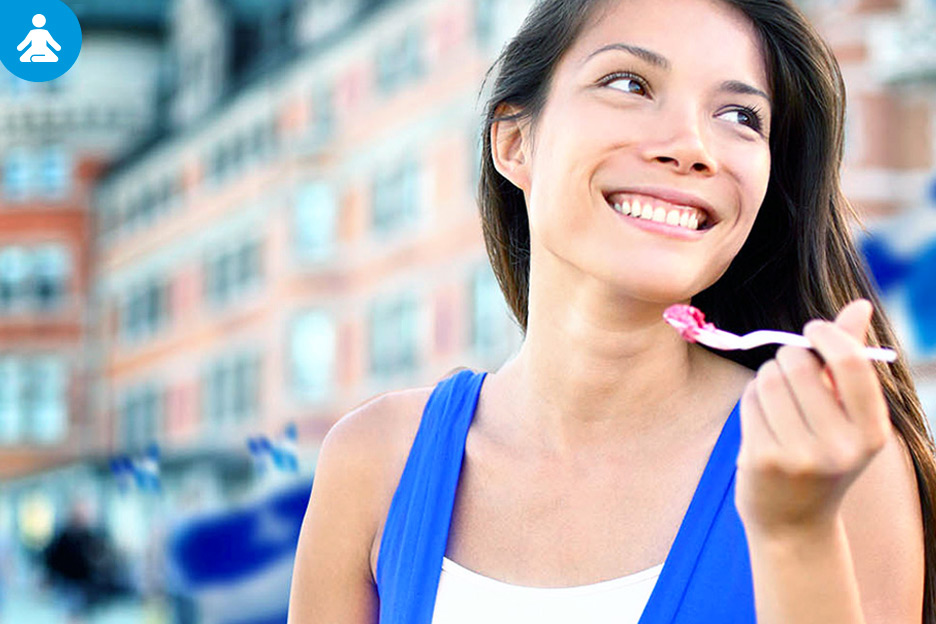 Stay well hydrated.
Whichever activities you have planned for the occasion, remember to drink plenty of water all day long. Always keep a bottle of water with you and a snack in case you get hungry, especially if you are going to a crowded place, like a concert, or if you're going to be travelling across our beautiful province.
Protect yourself from the sun.
The sunny days are here! Remember to protect yourself and your family from UVA and UVB rays by staying in the shade as much as possible, by wearing a wide-brimmed hat and by covering up with your clothes. Don't forget to apply sunscreen regularly, SPF 30 or higher, on skin that's not covered by clothing, including your face, your ears and the top of your feet. Plus, you should know that some medications are photosensitive, meaning that they make your skin more sensitive to sun's rays. This can lead to irritation, rashes and swelling, among other things. If you or a member of your family is taking medication, check with your Brunet-affiliated pharmacist to find out if they cause photosensitivity. If that's the case, be twice as cautious under the sun!
Prevent food poisoning.
If you're planning a barbecue, a picnic or if you're going camping, take the proper precautions to avoid food poisoning (also called "foodborne illness or disease"). Make sure to keep food chilled by placing it in a cooler. Wash your hands with hot water and soap before and after touching food, and also diligently clean utensils, dishes and surfaces that have been in contact with food. Prevent cross-contamination by making sure to separate raw and cooked foods. Finally, make sure that your meat is well cooked by using a digital food thermometer in order to kill all the bacteria that could be harmful to your health.
Party with moderation.
While Saint-Jean-Baptiste Day is a great occasion to have fun as a family or among friends, remember that it's possible to celebrate without consuming alcohol. However, if you can't resist the urge to raise a glass, do so in moderation. In order to avoid the effects of overdrinking, have a glass of water between each glass of alcohol and stop drinking before you feel drunk. Keep an eye on your glass too to make sure that nobody slips anything in it. Finally, make arrangements beforehand for a safe lift home, either by taxi, public transport, or with a designated driver who has not consumed alcohol.
We're here for you! Don't hesitate to ask advice from one of our Brunet-affiliated pharmacists. We are proud to have helped people across Quebec spend a healthy Saint-Jean-Baptiste Day for almost 160 years now!