Suffer from allergies? Enjoy your outdoor activities to the fullest early in the morning before it gets too hot.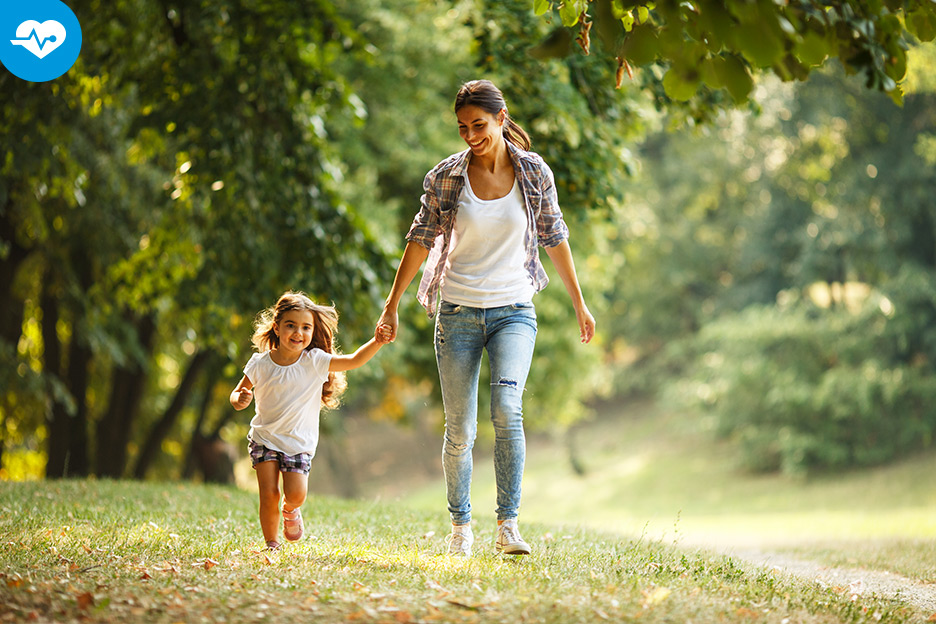 Does the arrival of spring make you cringe? Do you stock up on tissue, antihistamines and decongestants as soon as winter is over? You're not alone. Over 17% of the population—the majority between ages 25 and 45—suffers from symptoms associated with seasonal allergies.
Unfortunately, with global warming and an increase in greenhouse gases, the air is becoming more and more humid. And these changes increase the atmospheric concentration of pollens and other allergens. At this rate, it's no exaggeration to say that nearly 30% of the population will soon be affected by these allergies.
What should we do when allergy season comes around? Staying indoors isn't the only solution. Here are 5 strategies to help you balance outdoor activities with seasonal allergies.
Are you a morning person or a night owl?
Great! Use these times to do your favourite outdoor activities, when it's not too hot and humid. A bike ride at sunrise or a nighttime walk will help put you back on good terms with nature!
Urban centres and their heat islands
Get some fresh air, far from industrial pollution. Windy areas will help you breath better! Don't forget to wear sunglasses to reduce the amount of pollen that gets in your eyes.
Stay informed!
Before heading out, check the day's pollen count in your area. If you enjoy gardening, find out the characteristics of the plants and flowers before handling them. If you're going on a hike, investigate the plant characteristics you're likely to encounter on the trails. Golfer? Call the golf club to find out when they cut the grass.
At home
Avoid drying your clothes outdoors since pollen sticks easily to the fibres. Plus, before entering your bedroom, remove the clothes you wore outdoors and take a shower. Most importantly, keep your windows closed during allergy season, keep your grass cut short and get rid of ragweed before it blossoms—in other words, before mid-July.
Antihistamine tablets or nasal corticosteroids
Use medication such as antihistamine tablets or nasal corticosteroids. There are many different kinds of over-the-counter products available, so ask your pharmacist or health professional for help in choosing the one that's right for you.