Have you noticed any redness, irritation, itching, or small pimples on your face lately? If these skin problems are mainly concentrated on your nose, chin, and cheeks, your face covering is most likely the culprit! Whether or not you're prone to skin problems, we're all dealing with the new reality of "maskne."
So-called maskne is caused by the prolonged use of face coverings. In addition to causing irritation due to the mask rubbing against your skin, wearing a mask for hours on end creates a warm, humid environment conducive to bacteria growth and sebum secretion on your face, producing the perfect conditions for skin problems to develop.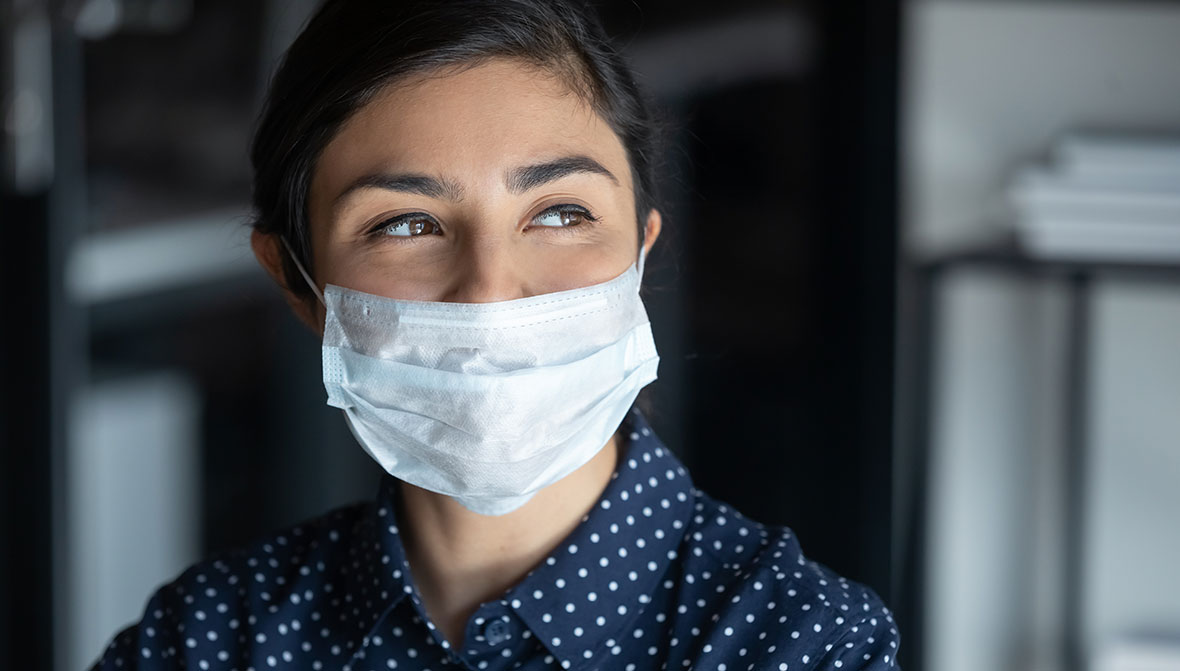 HOW TO PREVENT MASKNE
Are you required to wear a mask all day at work and concerned about the negative effects it might have on your skin? Fear not! There are many simple steps you can take on a daily basis to prevent this skin condition and take care of your face.
1) Face coverings
First of all, make sure you have a mask that fits your face properly. In addition to being more comfortable throughout the day, a well-fitting face covering will prevent the risk of chafing, which can cause irritation on your cheeks and nose. If you use a disposable mask, be sure to discard it as soon as it becomes moist. If you prefer to wear a reusable mask, wash it every day with mild soap.
For more information, check out all our tips on wearing face coverings.
2) Facial care
To avoid acne and other skin conditions, be sure to use products designed specifically for the face. Start your skincare routine with a gentle cleanser to remove any impurities. Next, moisturize your skin with a product that's right for your skin type.
3) Daily routine
During the day, take short breaks and go outside, take off your mask (in a safe location), and let the skin on your face breathe for a few minutes. This simple step will oxygenate your skin while releasing the moisture trapped between your mask and your face.
You can also apply lip balm to prevent chapping. And don't forget to brush your teeth regularly to remove bacteria in your mouth that can also spread to your skin when you breathe.
HOW TO TREAT MASKNE
Are you seeing the effects of maskne on your face? Has your acne gotten worse, or have you developed eczema or rosacea? It's not too late to do something about it! You can treat these skin conditions with targeted care, such as an acne treatment or an anti-inflammatory cream, combined with a good moisturizer. If this doesn't do the trick, book an appointment with your doctor, who can prescribe a specific treatment.
Another thing you can do is to let your skin breathe more. Take a makeup break for a few days or ask your Brunet cosmetician for advice on the best non-comedogenic makeup options for you. Lastly, avoid touching your face—not only are your hands important vehicles for contamination, but they also carry lots of germs!
LOCAL PRODUCTS TO DISCOVER
Whether you're looking to prevent or treat maskne, there are many high-quality Quebec-made products that you can try:
To gently cleanse
Reversa Acnex Purifying Cleansing Gel works wonders for combination or oily skin, deeply cleansing without stripping skin of its natural moisture.


Marcelle Gentle Makeup Remover for Sensitive Eyes is ideal for those with normal skin thanks to a formula that's ultra-gentle on the eyes.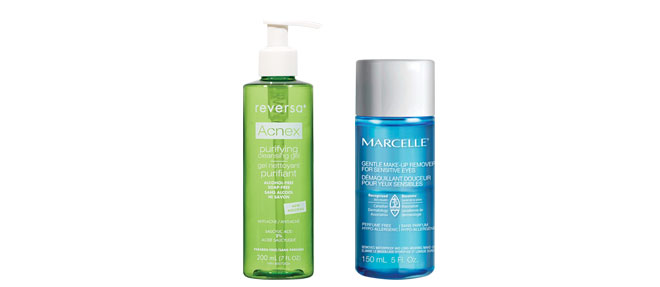 To treat, protect, and repair
Karine Joncas Advanced Rosalift Cream is the perfect skincare product to reduce visible redness in sensitive skin while providing a feeling of instant comfort.


Reversa Anti-Redness Soothing Care replenishes and protects the moisture barrier in normal skin while reducing facial redness.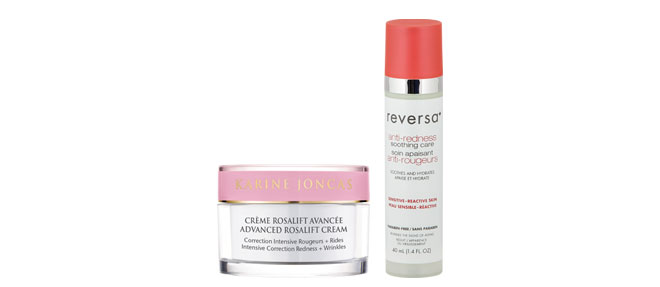 To soothe and strengthen
Reversa Hydra-Minéral Concentrate features hydrating and protective actions that are ideal for all skin types.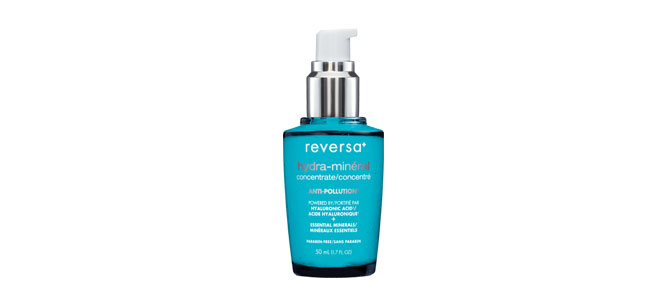 When it comes to putting the finishing touches on your daily beauty routine, why not opt for a treatment that's tailored to our northern climate? At Brunet, we recommend these three Quebec-made skincare products to protect your face from the cold!