From minivan mom or office exec to a dazzling diva… the holidays are the time to step out of your beauty comfort zone and transform your look. Our Beauty Pros have gathered this year's top makeup trends to get you through the season… beautifully!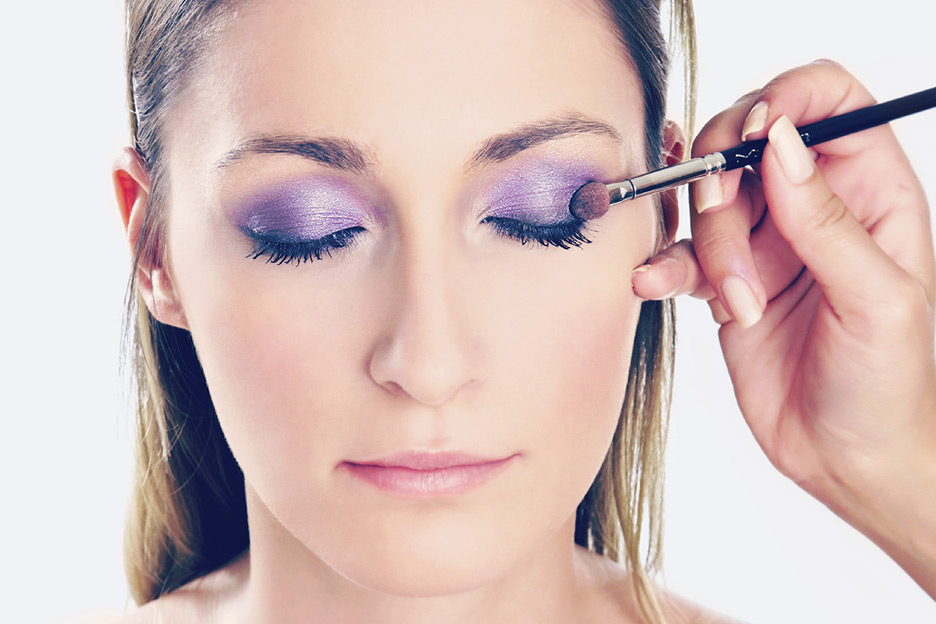 Eyes that sparkle like jewels
Eyeliner is a great way to break those eye makeup-complexion rules, especially if you are dealing with jewel-tones. From turquoise to emerald, amethyst or sapphire, jewel-toned liner is a wonderful way to add drama to your look in an instant. Choose a fine line
on upper and lower lash line, a cat-eye sweep, just a stroke in the outer corners or a glamorous multi-colour look.
For that multi-coloured effect, try an amethyst line on top, emerald or sapphire on the bottom and diamond white in the corner of your eye. You can apply it over a light pearl eyeshadow for a bold, contrasting effect or over grey eyeshadow for a more subdued, yet no less dazzling look.
Tip: To ensure the colour remains rich and true and won't migrate to lids, opt for waterproof formulas.
Sexy, scarlet lips
Rich red, scarlet lips are timelessly chic and always festive during the holiday season. If your lips are full, opt for a rich, matte formula. If your lips could use some faux plumping, choose a sheer formula, which will leave your lips glossy red and soft for mistletoe kisses.
Tip: Use a lip stain under your lipstick to ensure it lasts. Choose a new felt-tip formula for real staying power.
Rosy cheeks
By the holidays most of us are a far cry from the bronzed beauties we were in the summer months. But instead of a faux tan, try emphasizing your paleness with flushed, berry coloured cheeks. It's a romantic look, whether paired with scarlet lips or nude lip colour.
A stain or cream blush formula works best, especially in shades that have a touch of gold in them, which catches the light.
Tip: Mix your cream berry blush with a touch of gold cream eyeshadow. Look who is sparkling now!
Plum perfect
You'll have visions of sugar plums dancing in his head when you vamp it up with purple tones this holiday season. Plum flatters all skin tones and eye colours.
For eyes that really pop, layer plum eyeshadow and eyeliner to bring out the green flecks of green and hazel eyes, make brown eyes appear brighter and blue eyes positively mesmerizing. Rich, shiny plum-coloured lips are sultry, yet classy.
Try plum this season and you'll be amazed!
Lots of lashes
This is a great holiday look, especially for women over 40, who are often critical about the changes their skin is going through. You could splurge on extensions or you might want to try a few individual false eyelashes, applied to just the upper, outer corner of your eyes. It's an instant eyelift! In any case, voluminous mascara for a long, lush fringe of lashes is the easiest way to amp up your look.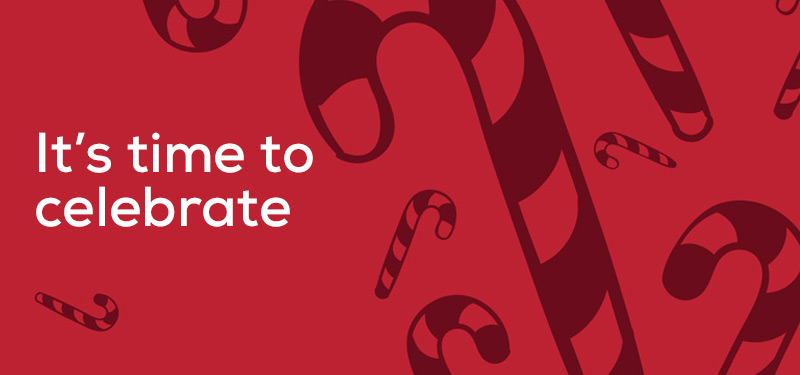 Celebrate in style!
Beauty tips, seasonal trends, gift ideas, an advent calendar ... Here is everything you need for a successful festivities!