It's nearly time to celebrate the holidays! Need some inspiration for your makeup? Brunet's Head Cosmetician Simon Houle shares the latest trends, some pro tips, and his top picks. This is the perfect opportunity to try a bold new look!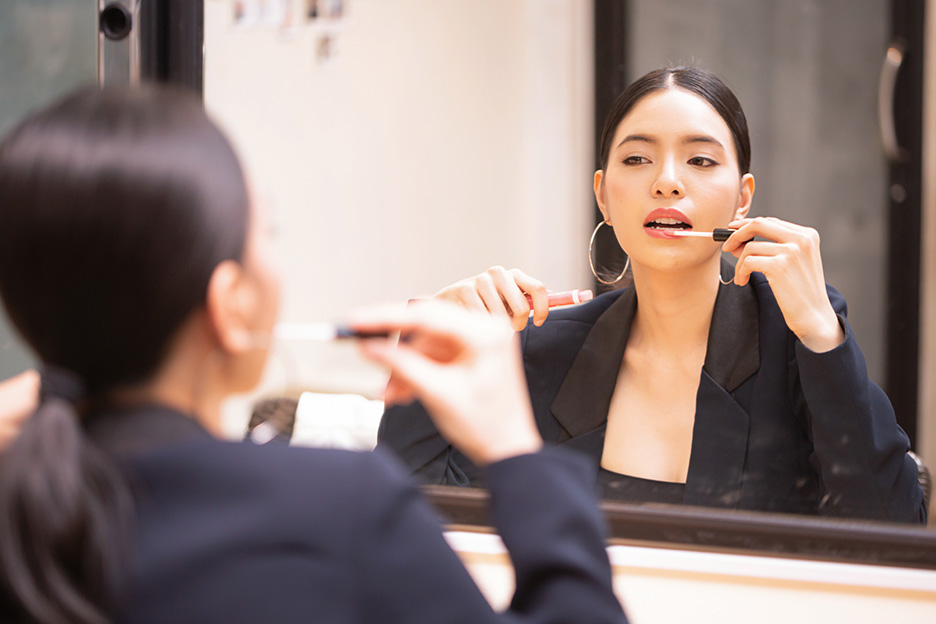 Metallic eyelids
Metallic eyelids are a popular look this season. And this effect can be created with any shade: silver, gold, pink gold… there are so many choices available! Here are a few foolproof makeup tips:
Apply your metallic eyeshadow on your upper eyelid and use matte textures in the inner and outer corner of your eye as well as in the crease of your eyebrow.
Create an ombré effect by combining three colours of the same hue – for instance: light beige in the inner corner of your eye, gold on your upper eyelid, and warm brown in the outer corner.
Want an even more intense gaze? Try false eyelashes! There are several kinds that are incredibly easy to apply.
Pro tips
Wondering which colour will really make your eyes pop? Here are a few tips!
Brown eyes: plum, purple, teal
Blue eyes: peach, brown, copper
Green eyes: warm tones such as pink, burgundy, deep browns
Simon's top picks
Lise Watier Stardust Glitter Liner & Shadow. Their liquid texture and applicator make them versatile products that are easy to apply. Simply add a dab on your upper eyelid for a glittery effect! This is the simplest way to elevate your look for any special occasion.
Elle R Cosmetics Looky Deluxe false eyelashes – Not only is the glue easy to apply, but you can also choose from a huge selection of lashes: whether your prefer a more natural look or a bold one, you'll find the ones that suit you... and your eyes! If you don't feel like handling glue you can try one of their magnetic lashes. Simply apply a mini magnet strip on your eyelid and then apply the lashes!
A vibrant lipstick
Has your lipstick remained tucked away in your makeup kit for most of the year? This is the perfect opportunity to embrace bright colours once more, such as deep red or bright pink, as well as glossy finishes! We recommend applying a matte red in the colour of your choice on your entire lips with a bit of gold lip gloss in the middle. This will give your lips a festive, plump look!
Keep in mind: in order to maintain a balance between your eyes and lips, ask yourself if you want the focus to be on your gaze or your smile before choosing your lipstick colour. The answer will also depend on your preferences and how much time you have!
Pro tips
If you want to use dazzling colours and matte textures, you need to make sure your lines are crisp and clean! Take the time to contour your lips with a pencil before applying your lipstick. You can even fill in your lips to create a base – this will also ensure your lipstick doesn't fade!
Smudged your lipstick? Don't panic! A bit of concealer and a small brush will help you hide any mistakes without having to resort to a makeup remover or altering your lip line.
Simon's top picks
Pupa Milano Made to Last lipstick. This long-lasting formula will stay immaculate, even after a meal. And thanks to its double-ended applicator, you can apply a matte colour and a clear gloss. The best of both worlds!
Lise Watier Éclat Gold Shimmer. An excellent way to embrace the holidays! This intense shimmer gloss will definitely turn heads. Wear it on its own or apply a coat over your favourite lipstick.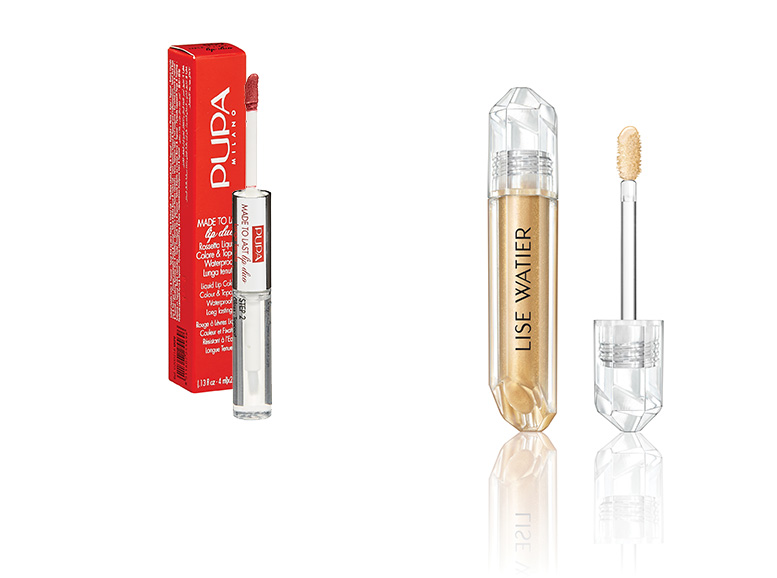 A radiant complexion
The no makeup trend and natural glow effect have been very popular these past few years. The goal is to conceal imperfections without looking like you're wearing a layer of makeup. You can't go wrong if you choose a hydrating, transparent foundation with a bit of loose powder to cover any shiny areas.
Pro tips
Add a dab of illuminator on the tip of your cheekbones to brighten your complexion. But remember not to go overboard! We recommend you apply the illuminator before your foundation to reduce any shine while giving off the impression your glow is a natural one!
A matte bronzing powder will warm your complexion and give your skin a bit of colour. Apply it downwards from your temples, under your cheekbones, and along your jaw in a giant figure 3 to shape your face.
Simon's top pick
Pupa Milano No Transfer Foundation. With a light to medium coverage, it can be applied just the way you like. Bonus: it has incredible staying power and doesn't stain clothing or masks (you might have to wear one throughout the day!).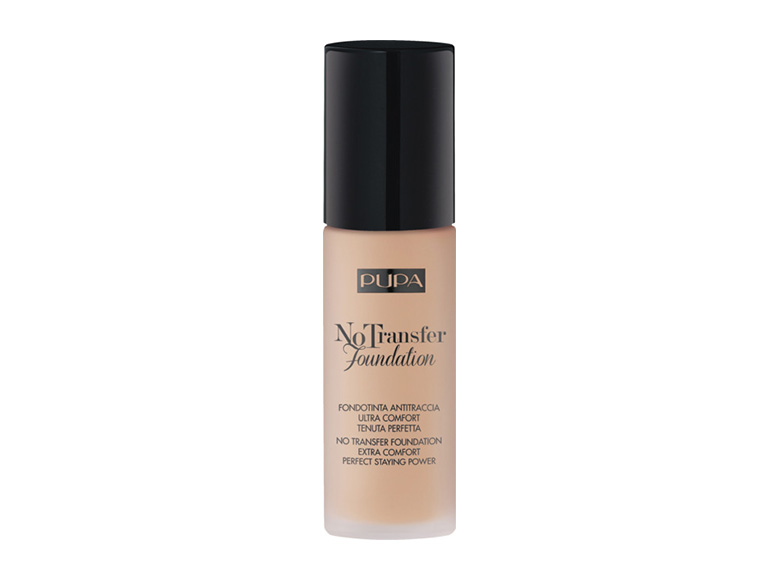 Natural eyebrows
When it comes to eyebrows, it's all about minimalism. Simply use a long-lasting brow gel to set them the way you want. Or use a clear gel if your eyebrows are already thick. And use a tinted product if you want to emphasize your eyebrows. Easy as 1, 2, 3!
Pro tips
To obtain a natural look, first brush your eyebrows in the opposite direction of the hair growth and then in the direction of the hair growth. You'll be making them look fuller and more textured.
Simon's top pick
L'Oréal Paris Brow Artist Plump & Set. A small brush will help you quickly create the specific look you want, and its formula lasts all day or all evening.