It's important to stay active year-round. But that might be easier said than done, especially when you live in Quebec where the ground is covered in snow and sub-zero temperatures are a daily occurrence four months out of the year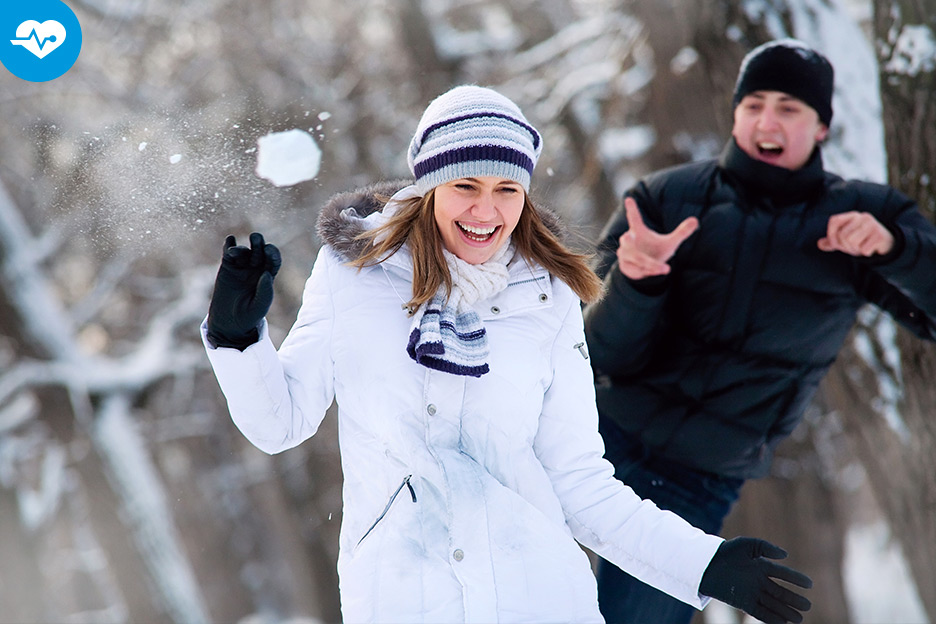 Thankfully, it is possible and even fun to stay active during the winter months. All you need is a bit of imagination! For all those times when you prefer to play outside instead of going to the gym and don't want to empty your wallet to go skiing, here are five outdoor activities you can do in Quebec this winter:

Snowshoeing
Snowshoeing is a winter activity accessible to anyone. It's also a great way to enjoy the winter landscape while working on your cardio. A win-win! And because of the added resistance of the snow, snowshoeing requires more energy than a walk on hard ground. Anyone can take part because you can walk, run or do both!
It's possible and even fun to stay active during the winter months. All you need is a bit of imagination!
There are beautiful snowshoe trails in the Parc de la Rivière-du-Nord, in the Laurentians and even on Mount Royal in Montreal. And for a small fee, you can access magnificent trails and breathtaking views in parks that are part the SEPAQ network!

Skating
Skating is easy on the joints and can improve muscle endurance in your legs. It's perfect for anyone with knee or hip pain. It's a fun activity for the whole family, for a date or for a get-together with friends. You'll be working out without even knowing it!
The key to maintaining a healthy lifestyle is to be consistent in your daily habits. And just between us, it's a lot easier to maintain healthy habits when you're having fun.
We love the John-H. Molson rink in Saint-Sauveur, the Centre de la nature in Laval, as well as the rink at Beaver Lake on Mount Royal in Montreal!
Snow tubing
Whether on a tube, a toboggan, or a good old crazy carpet, a day of sliding down the hills is thrilling, fun and will make you work out as you walk back up the slope… as long as you don't use the chairlifts of course! Find a mountain near you and let your inner kid out while burning calories! A perfect family activity to have a few laughs, make some memories and end the day with rosy cheeks!
Try tobogganing at Beaver Lake in Montreal or Centre de la nature in Laval. You can also get in some skating and snowshoeing!

Playing in the snow
This can seem a bit childish, but no matter your age, building a snow fort or engaging in an epic snowball fight is a great way to burn a lot of calories, work your muscles in different ways and laugh! It's free and fun for the entire family.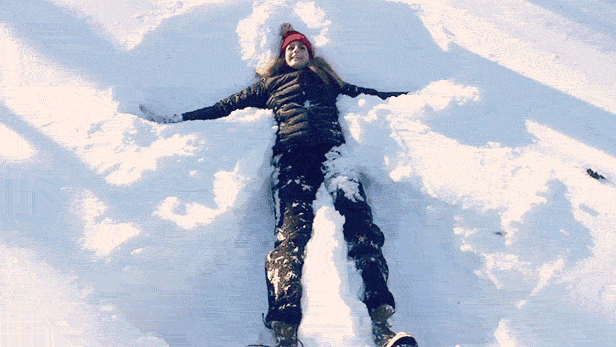 Nordic walking
Nordic walking is a fantastic activity. Why? It's free, it can be done by anyone, it doesn't require special equipment and it can be practiced anywhere! If you are new to the sport and want to ease back into physical activity, start with a short distance on a flat terrain. Then, add ten minutes per week to your walk. For a tougher challenge, choose uneven terrain or increase the length and speed of your walk. In any case, it's an activity that will make you feel relaxed and reinvigorated when you get back home!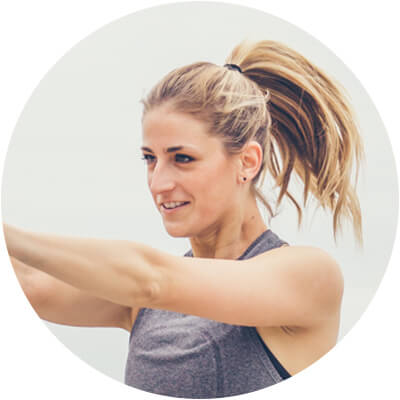 Chloé Rochette, Personal Trainer | HappyFitness
Sport has always been a part of Chloe's life and she became a coach to share, with as many people as possible, the happiness it has brought to her. A dancer, skier and former triathlete, she is now a personal trainer and founder of Le Mouvement HappyFitness—a company with which she hopes to make a difference in people's lives by showing them the joys of being active and healthy.