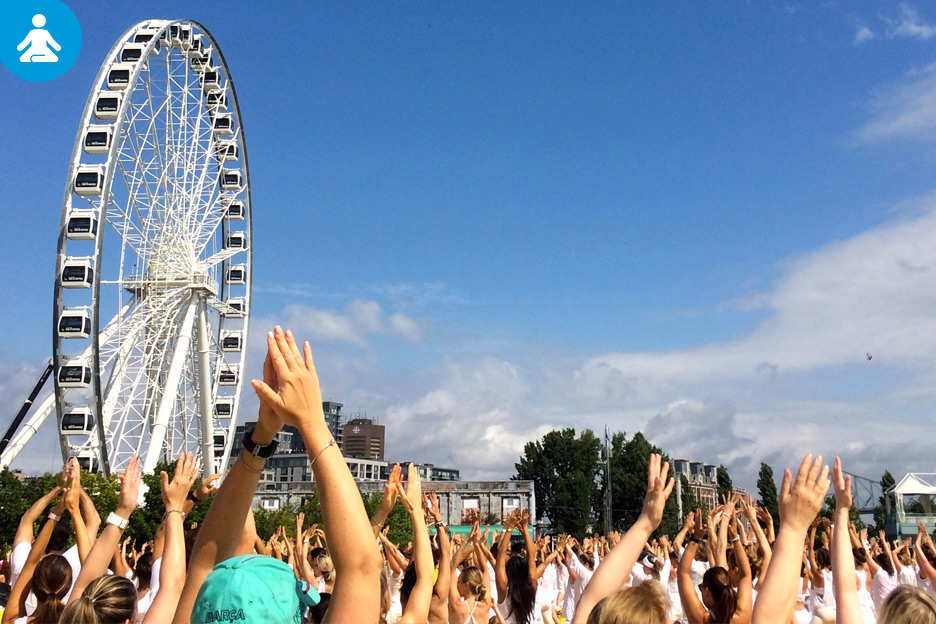 On August 12, Brunet invited us to take part in the 6th edition of the Lolë White Tour in Montreal. Thousands of yogis dressed from head to toe in white gathered at the Old Port to attend a yoga class like no other! Here's a recap of this wonderful experience.
« Thousands of yogis dressed from head to toe in white gathered at the Old Port to attend a yoga class like no other! »
Saturday morning, the alarm went off at 6:45 a.m. Outside, it was raining cats and dogs. Not an ideal weather for outdoor yoga… especially while wearing white. However, we knew we wouldn't melt in the rain so we headed to the Old Port, telling ourselves that whatever was going to happen would happen. At 8 a.m. we arrived at the Lolë White Tour site with a smile on our face… and our hair frizzy from the humidity.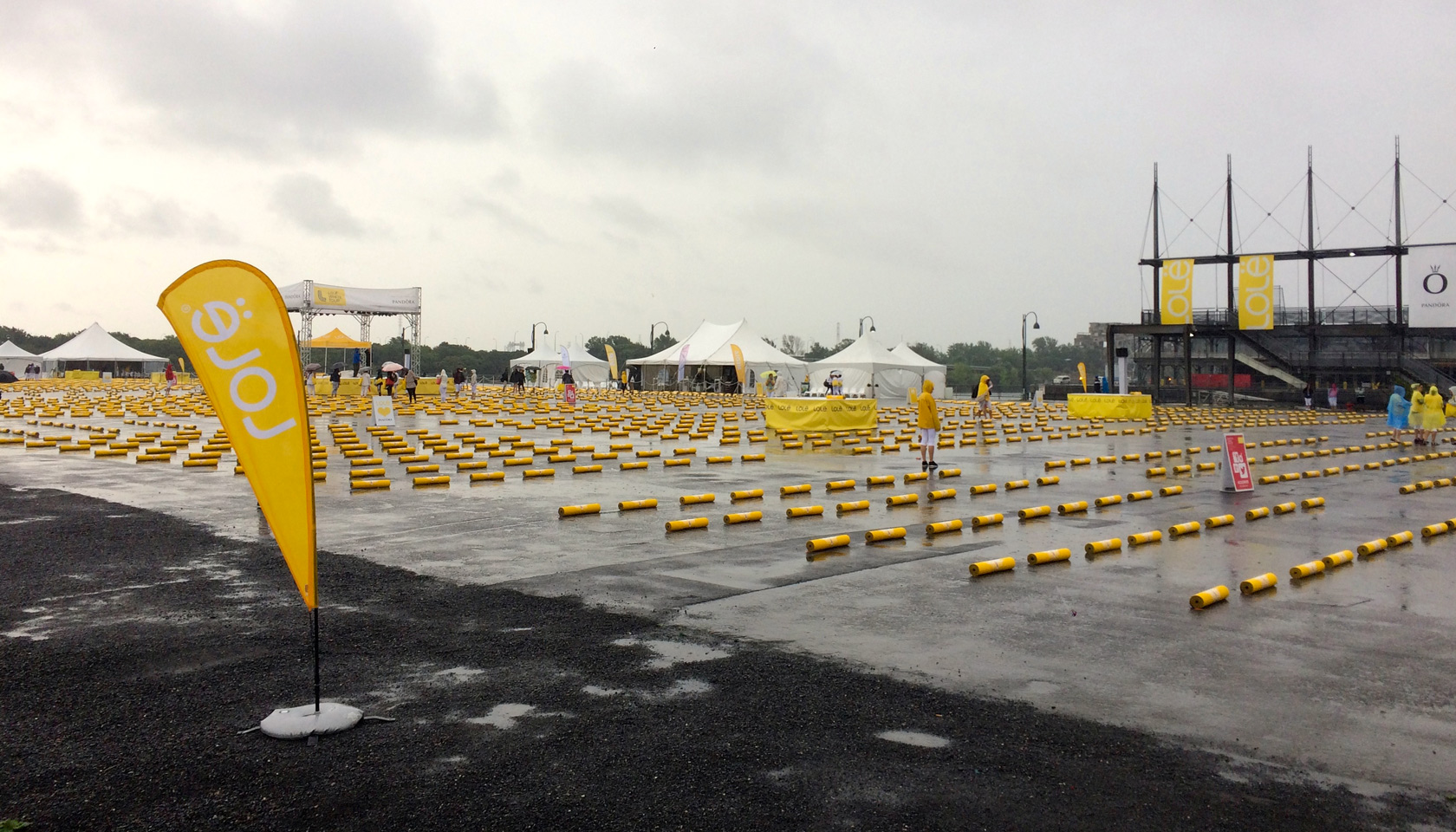 The great thing about getting there early was we were able to take our time and visit the booths set up by Lolë White Tour partners. We obviously spotted Brunet's tent (surprise!) and we'd heard free chair massages were being offered. We were definitely up for that. While waiting for our turn, we quickly noticed that the people around us were all happy. Despite the rain, despite the early hour… everyone was smiling, conversing with strangers, having a great time. And I promise I'm not lying when I say that the clouds eventually dispersed to reveal a bright, beautiful sun. Luck? Coincidence? We don't think so! It was our turn for the massage and it only took five minutes to relieve the tension in our backs, necks, and shoulders. It was incredibly relaxing… even divine!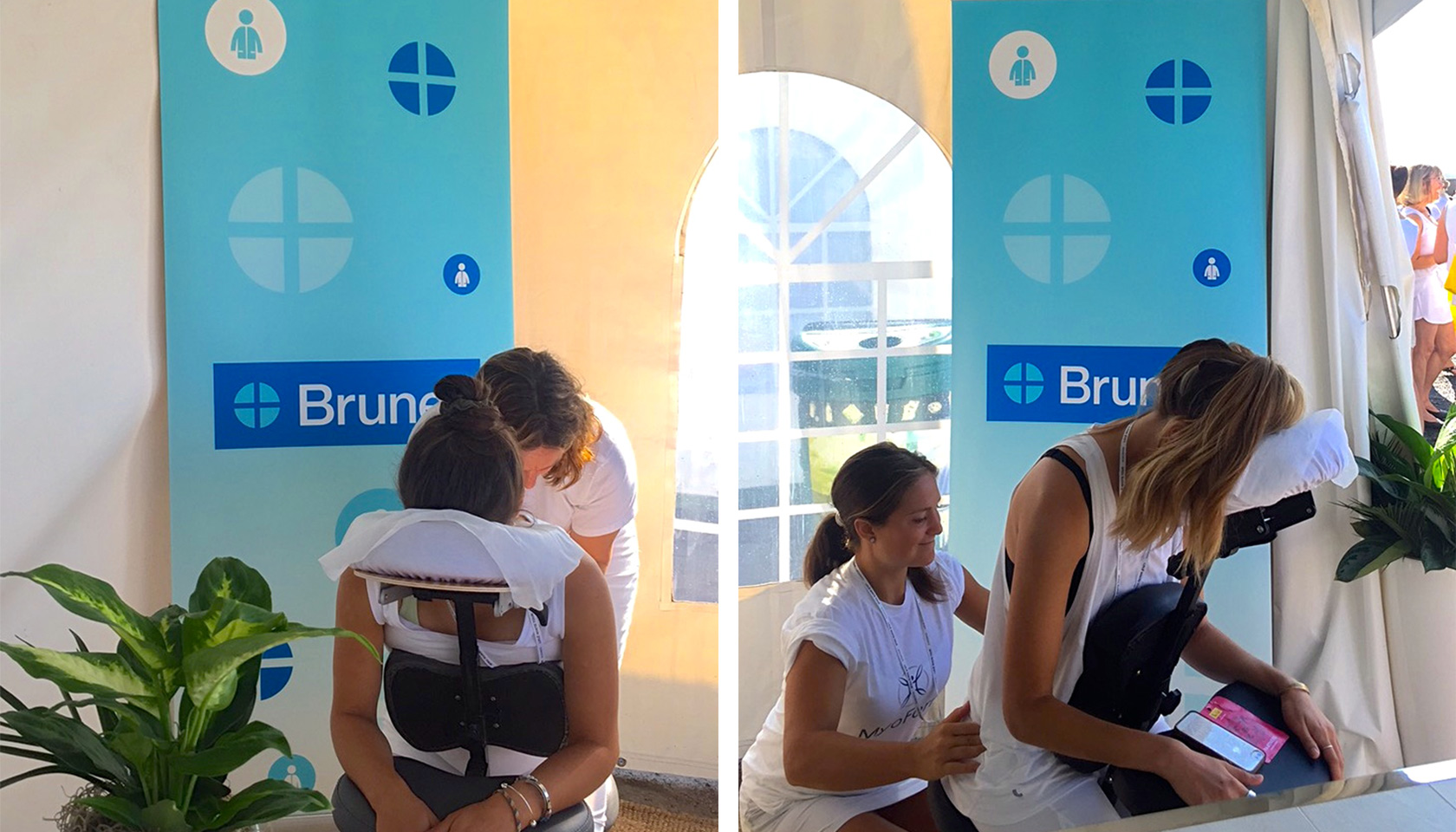 Around 10 a.m., we headed to our yoga mat to prepare for a wonderful treat: a meditative yoga session led by Nadia Bonenfant, Selena Isles, and Dawn Mauricio – three amazing women. Moreover, the soundtrack was provided by Beyries, a singer-songwriter from Montreal. Between sun salutations and warrior poses, participants stretched to the skies while calling for peace and chanting "Together, we are one."
What we loved the most about this event was that the instructors set a warm and funny tone for the 5,000 yogis gathered. Between jokes, funny dances, and loads of smiles (everyone seemed to be smiling), the three women on the stage helped the crowd have loads of fun. These seemingly trivial gestures are what we will remember the most. What they have in common? Their ability to improve the crowd's mood. And for us, being happy is what's really important.
We believe that a happy citizen is a citizen that gives back to their community. One thing is certain, a smile is always a positive thing.
In fact, happiness is contagious. Imagine these 5,000 happy yogis leaving the Lolë White Tour, heading home as they make their way through the city. One of them decides to call their sister to say hi and catch up. Another one smiles at passersby who in turn, smile back. Another sees a woman who looks like a lost tourist and decides to help her find her way and wish her happy travels. "Montrealers are so friendly!" the tourist thinks, continuing on her way with joy in her heart.
Catch our drift?
« Laughing, helping each other, giving back to the community, practicing a sport, smiling, and dancing are all ways to make life better. And happiness is contagious! »
Events like the Lolë White Tour, by making us smile at strangers and move together, take us back to basics and make us realize that in the end, we're all in the same boat! "Together, we are one." We might as well all row together, right?
Thank you, Brunet, for giving us the opportunity to attend the birth of a DOMINO EFFECT OF HAPPINESS, it was fantastic! Our next challenge? Start these kinds of domino effects whenever we can!!!!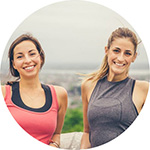 Le Mouvement HappyFitness | Our website
Founded in Montreal in 2012, Le Mouvement HappyFitness is a small business with one mission: convince as many women as possible that being healthy can be A LOT of fun and quite simple! Through outdoor training groups, retreat weekends and private consultations, Chloé (coach), Sophie (nutritionist) and their entire team aim to inspire a healthy and active lifestyle among women.