It's what we wait for all winter long… bye-bye to tights and pantyhose, hello sexy slingbacks, peeptoe shoes, strappy sandals! It's time once again to get ready to show the world smooth feet, pretty painted toes. We'll show you how a little pampering goes a long way in making your feet both comfy and cute.
You'll need some products and a little time, but these small investments will be well worth it…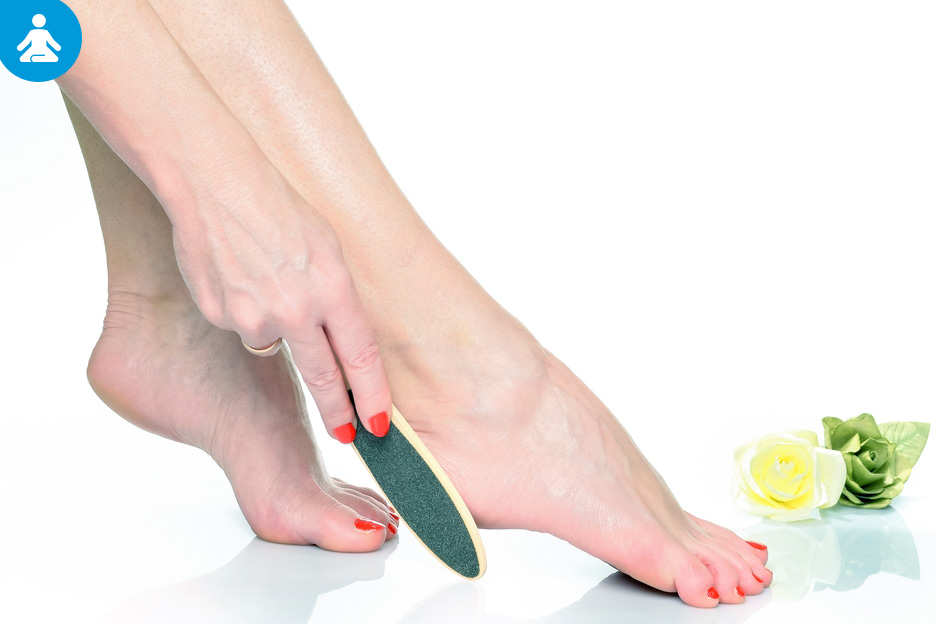 Get rid of rough spots!
The first step to flawless feet is to soften calluses and rough heels. It's best to soak feet or to plan your smoothing prep after a long, relaxing bath or shower.
Here are 3 ways to get your feet velvety smooth in no time, no matter if they are a bit rough or in need of some reparative care…
If your feet are not too rough, apply a moisturizing cream at night and wear thin cotton socks to bed.
If your feet are a bit rough, with some dead skin build-up, wet your feet or use an exfoliating gel in the shower. Massage briskly, rinse feet well and dry with a soft towel. Apply a rich, nourishing cream.
If your feet have thick calluses, use an exfoliating tool like a foot file. Go over the rough patches with the rougher side first and then, when the calluses have been removed, finish with the finer side to polish feet.
Product spotlight!
We love: Vitry Ceramic Stone Pedicure Foot File/Rasp.
This premium file is made of durable ceramic and features 2 sides: on one side a rougher surface to eliminate calluses and rough, dead skin build-up; on the other side, a fine grain to polish and smooth your skin to baby-softness.
To keep your footsies soft, use a pumice stone in the shower at least twice weekly. Preventive maintenance is the key to attractive and healthy, happy feet!
Nourish skin for lasting softness
If winter boots and neglect have left your feet dry and cracked you need some TLC, asap! After you have removed rough spots, apply a cream enriched with a moisturizing and barrier ingredient to nourish, like shea butter or sweet almond oil. Apply a thick layer and massage in, it will do your feet a world of good! Pay special attention to the cuticle area. Soft cuticles are neat cuticles. Push cuticles back, but never cut them. They protect your nails.
Trim and shape those nails
Trimming nails properly not only enhances them, but also helps prevent ingrown toenails. You can trim them with a clipper and smooth them with a file. Always cut toenails straight across. Unlike your fingernails, which are more apt to split when cut straight across, toenails are thicker and flatter and can withstand it. After clipping, buff nails with nail polish remover to remove any moisturizing cream and help your nail polish adhere well and last longer.
Bare or colour dare?
While a pop of pink, ocean blue or rich red on your toenails will liven up your look, you can just buff bare nails to a shine if au naturel is more your style. But nails should be neatly trimmed and impeccably clean. A coat of clear polish adds a more refined look.